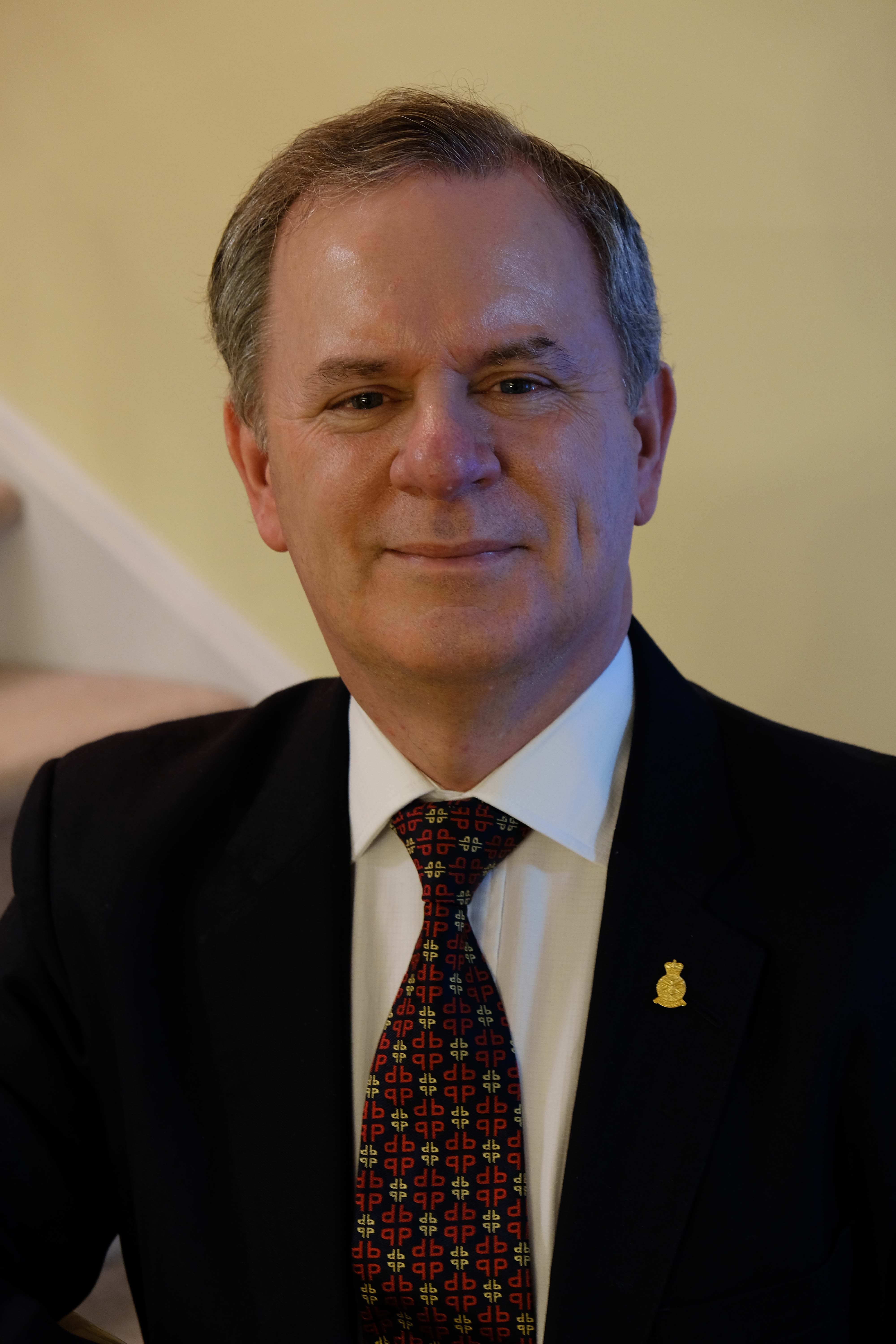 Matthew Overton
Directeur exécutif
Matthew Overton served for 39 years in the Canadian Armed Forces, retiring in 2017 having attained the rank of Brigadier-General.  In addition to the traditional employments expected of an Infantry Officer, culminating in the command of the Second Battalion, Princess Patricia's Canadian Light Infantry, he commanded the Canadian Forces Recruiting Group and held a number staff appointments within Military Personnel Command, including the post of Assistant Chief of Military Personnel.  In addition to operational deployments, he completed defence diplomacy posts as the Military Advisor at the Canadian High Commission in London, Defence Attaché in Kabul and then Defence Advisor at the London High Commission once again as the capstone to his career.
In addition to holding a BA in Physics and Oceanography from Royal Roads Military College, and an MA of War Studies from Royal Military College of Canada, he is a graduate of the National Strategic Studies Programme at the Canadian Forces College and is Certified Human Resources Leader
Christopher Cowan
Analyste de recherche et editeur
Christopher Cowan is a Research Analyst and Editor at the CDA Institute. He holds a Master of Strategic Studies (Advanced) from the Australian National University in Canberra, Australia. He also holds a Bachelor of Arts (Honours) in Political Studies from Queen's University. His research interests include Canadian defence procurement, nuclear strategy and non-proliferation, Asia-Pacific security, and maritime strategy.
Pierre Desautels
Secrétaire-trésorier
Aden Dur-e-Aden
Analyste de recherche
Dur-e-Aden is a PhD student and a SSHRC CGS Doctoral Scholar in the Department of Political Science at University of Toronto, Research Assistant at the CDA institute, and a Junior Researcher affiliated with Canadian Network for Research on Terrorism, Security and Society (TSAS). She holds a MA in Political Science from the University of British Columbia. Her research focuses on the recruitment patterns of both men and women in terrorist/insurgent groups. She can be contacted at aden.dur.e.aden@mail.utoronto.ca.
Jennifer Giguere
Développement des affaires et directrice de programme
Robert Legere
Gestionnaire du bureau et agent de projet
Robert Legere is an office manager and project officer at the CDA Institute. He holds a Bachelor of Arts (Honours) in Political Science: International Relations from Carleton University. He hopes to pursue a master's degree in the near future.
Craig Mantle
Directeur de la recherche et rédacteur en chef
Sean McGrath
Agent du rayonnement CAD