Graduate Student Symposium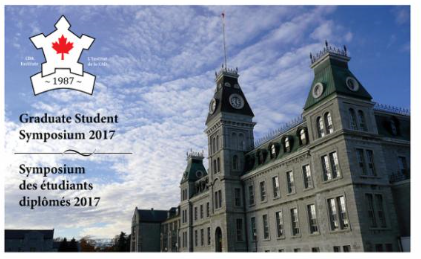 About the Graduate Student Symposium
Celebrating its 20th year, this impressive and well-attended Symposium draws together Canadian and international MA and PhD students; members of the Department of National Defence; members of the Regular and Reserve components of the Canadian Armed Forces including Officer Cadets; as well as scholars, defence industry stakeholders, government officials and leaders, for one full day of presentations, discussions, professional development, and networking.
The overarching theme of the Symposium is "Canada's Security and Defence Interests", and suggested (but by no means exhaustive) presentation/panel topics may include: Canadian Defence Policy Review – Where are we now?; Canada and Alliances; Peace Operations in an Unstable and Dangerous World – back to the future or a new approach?; The Institution of Defence – Defence Industry and Procurement; Defence Personnel – Policies for the millennials and beyond; Emerging Operational Environments – Cyber, Space, and Terrorism/Radicalization; Canadian Military Campaigns and Operations – Past and Present.
Agenda to follow shortly.
Registration Now Open
Online registration for the Graduate Student Symposium is now open.
Standard Registration : $50.00 (All-day access and meals) 
Student Registration: $25.00 (All-day access and meals) 
Please note: All student registrants must provide their school name and student number upon registration which you will find following the "Proceed to Check Out" page.
What's Included in your registration?
Get full access to symposium activitites, which also includes networking opportunities and meal events each day.
How do I register?
Registration for the Graduate Student Symposium is available online by clicking below.
Please make notes of any special dietary requirements in your registration notes field, which you till find following the "Proceed to Check Out" page.
If you are registering on behalf of another individual please provide their full contact coordinates within the "Notes" field provided.
Need assistance with your registration?  Please feel free to call the CDA Institute at 613-236-9903 and we will be pleased to assist you.
Submit a Paper
Abstracts of proposed presentations (200-400 words) from Masters and Doctoral students in the realm of security and defence are being accepted in two rounds, which deadlines for submission of 17 May (first round) and 6 September (second round). Between 15 and 20 presenters will be accepted. Please send all presentation abstracts with your institutional affiliation and contact information by email to robert.legere@cdainstitute.ca.
Applications will be notified of the result of their submission within 10 business days of the deadline they submit against. The final draft of complete presentation papers (maximum 4,000 words) must be submitted by no later than 27 September, 2017. Applications are strongly encouraged to submit their abstracts against the earlier of the two deadlines, as they may qualify for one of 6 limited travel grants (maximum of $500 each) on a first-come, first-serve basis to successful applicants. Applicants are asked to indicate, as part of the abstract submission, whether they wish to apply for travel assistance and from where they will be travelling from. Consequently, 'the early bird has a better change of getting the worm'.
Cash prizes of $1,000, $500, and $250 will be presented to the top three presenters. The top three presenters will also be given the opportunity to work with the CDA Institute Research Manager and Senior Editor to develop their work for publication as Vimy Papers. If the papers are accepted for publication, they will receive an additional honorarium of $1,500 each. A further prize of $750, the Colonel Peter Hunter Award, will be presented by the Royal Canadian Military Institute (RCMI). The recipient of the Colonel Peter Hunter Award will also be offered the opportunity to develop the paper into an RCMI publication.
Captain Nichola Goddard "Game Changer" Award
In addition, this year's Symposium will host the inaugural Captain Nichola Goddard "Game Changer" Award, which will be presented annually to recognize a young Canadian who has made an outstanding contribution to the area of security and defence within Canada. For more information, contact the CDA Institute's Communications and Awards Manager, Louise Côté.
REVISED Game Changer - Call for Nominations

Where
Royal Military College of Canada, Kingston, Ontario

2017-2018 Strategic Sponsors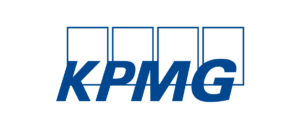 Premier Sponsor of the 2017 Vimy Award Gala Dinner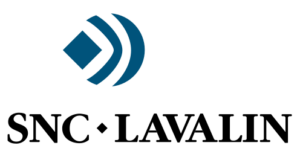 ____________________________
To join our sponsors in support of the CDA Institute's activities, please contact Jennifer Giguere, the CDA Institute's Business Development and Program Director, at jennifer@cdainstitute.ca