Roundtables and Special Events
About Roundtables and Special Events
Being a non-partisan "Think-Tank" with official charity status under CRA rules, the CDA Institute is pleased to promote informed public debate on national security and defence issues. As part of its extensive program of publications, activities, and events, the CDA Institute hosts a number of high-level Roundtables during the year, generating exchange of insightful information and thoughts, and sharing compelling discussion on important security and defence issues.
Be sure to subscribe to our newsletters to learn more about these events!
About CEEPS
The Centre for East European Policy Studies (CEEPS) is a non-governmental organisation, which began its research activities in 2006. The main goal of the centre is to contribute to the advancement of the Latvian foreign policy by building-up the expertise on Russia's development and its different foreign policy expressions in the neighbourhood.
Up to now, the CEEPS researchers have concentrated on Russia's regional foreign policy, its relationship to the Baltic States and the European Union in general, studying particularly Russia's soft power, compatriots and media policy, public diplomacy and other tools of direct or indirect influence. Besides that, the CEEPS researchers analyse the history politicization and ideological issues in Russia. In order to take stock of the international experience and to promote an active exchange of opinions the centre cooperates with research institutions in Estonia, Lithuania, Moldova, Georgia, Ukraine and other countries. CEEPS organises various local and international seminars and discussions to raise awareness of the Latvian and Western public about the daily challenges, presented by the enacted Russian policies. The experts of the Centre for East European Policy Studies regularly express their opinions in the media and make presentations at various conferences, seminars, discussions and other events both in Latvia and abroad.
The CEEPS projects are financially supported by the Konrad-Adenauer-Stiftung, the Friedrich-Ebert-Stiftung, the National Endowment for Democracy, the Society Integration Foundation of Latvia, The Black Sea Trust, a Project of the US German Marshall Fund, the Soros Foundation Latvia, the World Association of Free Latvians, Ministry of foreign affairs of the Republic of Latvia, Ministry of Defence of the Republic of Latvia, Ministry of Culture of the Republic of Latvia, the NATO Strategic Communications Centre of Excellence, the European People's Party.
The largest public conference of its kind in Canada addressing security and defence policy, military capability planning and analysis.
Over 600 attendees attend yearly including key decision makers from the Canadian Armed Forces, Department of National Defence, Public Safety, business, defence and security industry and Academia.
The Conferences fosters networking opportunities, fuels relevant debates and provides a highly informative forum from a Canadian and foreign policy point of view.
The Ross Munro Media Award is awarded to a Canadian journalist who has made an outstanding contribution to the general public's understanding of Canadian security and defence issues annually during the Conference.  Recipients of the Ross Munro Award, are honoured at the Ottawa Conference of Security and Defence event annually.
 Our 2017-2018 Strategic Sponsors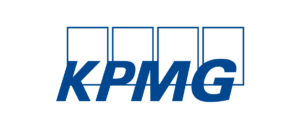 Premier Sponsor of the 2017 Vimy Award Gala Dinner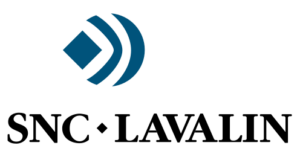 ____________________________
To join our sponsors in support of the CDA Institute's activities, please contact Jennifer Giguere, the CDA Institute's Director of Business Development and programs, at jennifer@cdainstitute.ca