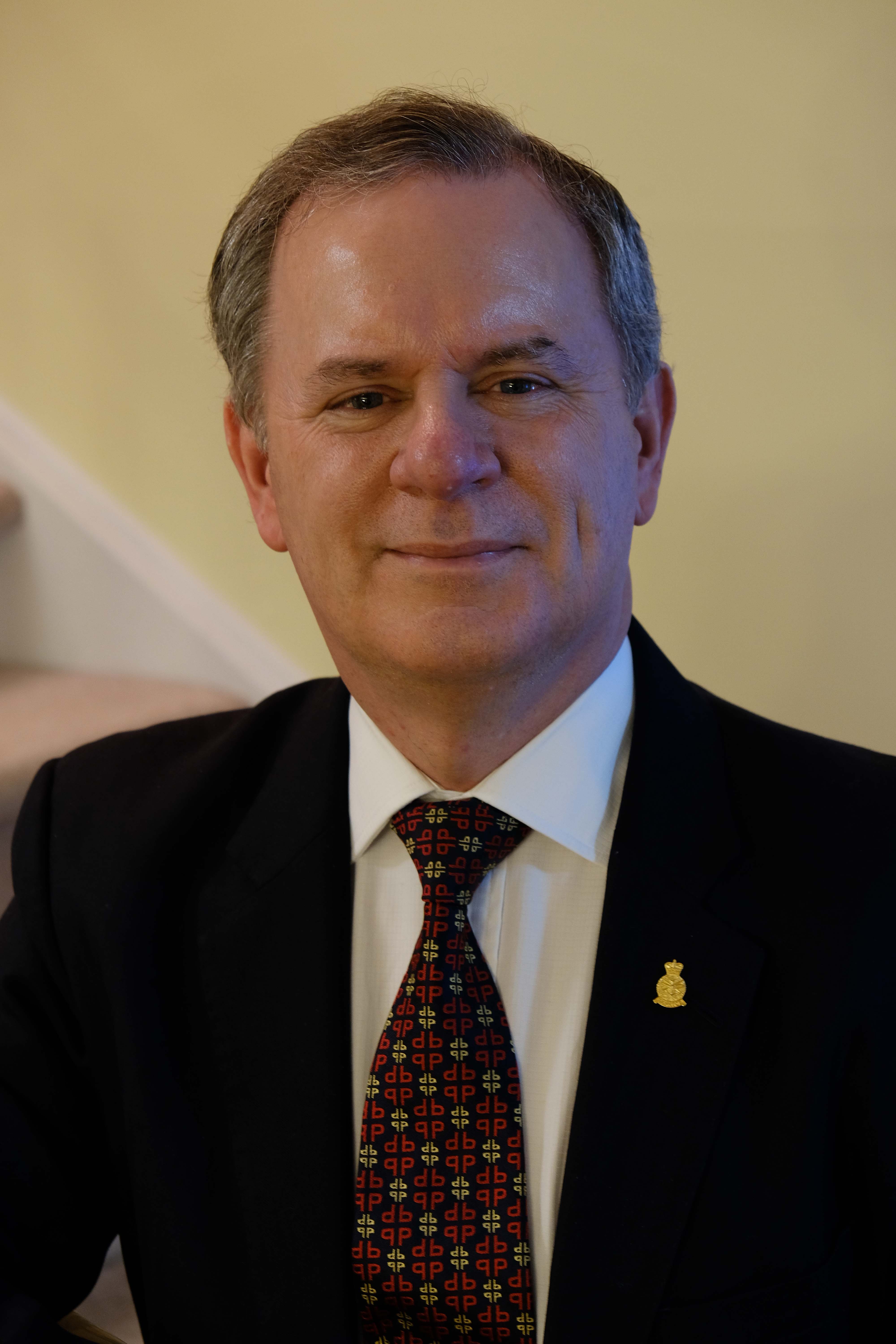 Matthew Overton
Executive Director
Matthew Overton served for 39 years in the Canadian Armed Forces, retiring in 2017 having attained the rank of Brigadier-General.  In addition to the traditional employments expected of an Infantry Officer, culminating in the command of the Second Battalion, Princess Patricia's Canadian Light Infantry, he commanded the Canadian Forces Recruiting Group and held a number staff appointments within Military Personnel Command, including the post of Assistant Chief of Military Personnel. Besides operational deployments in Cyprus and the Balkans, he completed defence diplomacy posts as the Military Advisor at the Canadian High Commission in London, Defence Attaché in Kabul and then Defence Advisor at the London High Commission once again as the capstone to his career.
In addition to holding a BSc in Physics and Oceanography from Royal Roads Military College, and an MA of War Studies from Royal Military College of Canada, he is a graduate of the National Strategic Studies Programme at the Canadian Forces College and is Certified Human Resources Leader
Christopher Cowan
Research Analyst and Editor
Christopher Cowan is a Research Analyst and Editor at the CDA Institute. He holds a Master of Strategic Studies (Advanced) from the Australian National University in Canberra, Australia. He also holds a Bachelor of Arts (Honours) in Political Studies from Queen's University. His research interests include Canadian defence procurement, nuclear strategy and non-proliferation, Asia-Pacific security, and maritime strategy. He can be contacted at christopher.cowan@cdainstitute.ca
Pierre Désautels
Financial Officer and Treasurer
Jennifer Giguere
Business Development and Program Director
Robert Legere
Office Manager and Project Officer
Robert Legere is the office manager and project officer at the CDA Institute. He holds a Bachelor of Arts (Honours) in Political Science: International Relations from Carleton University. His interest in security & defence matters stems from his military upbringing, which brought him around Canada, the United States, and Europe.
Craig Mantle
Director of Research & Senior Editor
Craig Leslie Mantle received his PhD in military and strategic studies from the University of Calgary in 2013.  He has taught courses for both the Royal Military College of Canada and the Canadian Forces College. After working for a decade at the Canadian Forces Leadership Institute where he had the opportunity to publish widely on a number of leadership-related topics from both an historical and contemporary perspective, he spent a further year and a half working as the post-1945 historian at the Canadian War Museum. He is affiliated with two professional organizations: the Conference of Defence Associations Institute as a research fellow and the Laurier Centre for Military Strategic and Disarmament Studies at Wilfrid Laurier University as an adjunct faculty associate. His research interests, broadly speaking, include oral history, leadership, material culture and the experience of military service from South Africa to Afghanistan. A strong believer in community service and involvement, Dr. Mantle is actively involved with St. John Ambulance in Kingston; he currently sits on the board of Loyalist Branch, as well as on a number of separate committees.
Sean McGrath
CDA Association Outreach