The CDA Institute is not just about what WE bring to the discussions on security and defence for Canada, but it is what YOU can bring to them as well.  There are many ways for you to contribute, from being part of our audience on-line and in person, through donating to even playing a leading role on the podium for our roundtables and conferences!  The possibilities are endless; there are some suggestions below, but don't let them limit you – give us a call or email!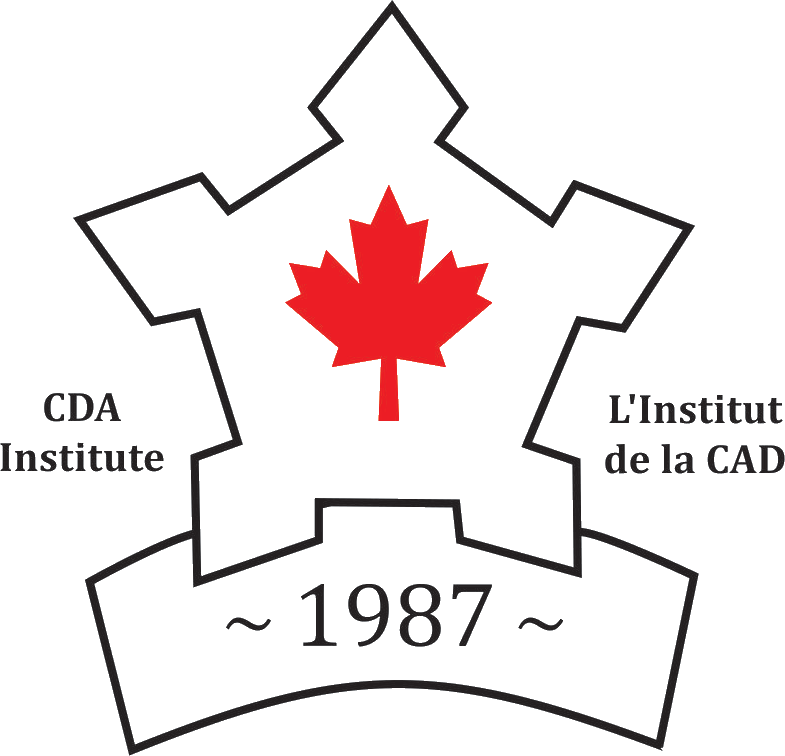 become part of the CDA Institute

community
There are many ways to contribute to the work of the CDA Institute - choose the one that is right for you!
You have many opportunities to contribute to the discussions led or supported by the CDA Institute.  In addition to individuals with backgrounds in the military, security and defence studies or international relations, our work is supported by many other Canadians with backgrounds across a spectrum of interests.  From individual donations to fund our operations and publish unbiased and fact-based research to volunteering your skills and knowledge on social media, event conduct or marketing, just to name a few areas, you can help ensure that the CDA Institute retains a strong and effective voice in security and defence issues for Canada.
looking for something to do with your time?
In addition to our full and part-time staff, the CDA Institute benefits from the skills and expertise of volunteers to deliver our programme of activities, large and small.  From website development through to event support, there are always opportunities available to take advantage of your unique talents and experience.
the pen is mightier than the sword
Have a point of view?  Looking to publish your research and analysis?  Read a good book on strategy or security issues and want to tell the world?  The CDA Institute regularly publishes material from defence and security practitioners, scholars, researchers and other thoughtful Canadians on defence and security issues that matter.
In a giving mood?
The CDA Institute is a charitable not-for-profit policy centre that depends upon the support of Canadians and Canadian corporations to fund our activities.  Your donation, large or small, makes an important difference in our ability contribute to the discussions on defence and security in Canada, encourage others to do so as well and then recognise excellence when and where it occurs.
how your contributions are used
The CDA Institute programme is designed to provide inclusive, broad discussions on security and defence that shape the thinking behind decisions that make sense for Canada.  All our staff have completed the initial GBA+ online certification course provided through SHRC and we are committed to ensuring that our discussions reflect a diversity of thought and background.
inclusive discussions from many perspectives
The CDA is a member of the Canadian Defence and Security Network (CDSN) and Canadian Network for Defence and Security Analysis (CNDSA), which include a broad range of academic institutions, policy centres and research groups from across the spectrum of perspectives in Canada.  Your support helps the CDA Institute is able to take advantage of this access to a diverse body of expertise in creating our discussions on security and defence.
credible research and analysis
CDA Institute research and analysis is oriented towards developing greater understanding and discussion on the international security dynamic, the development of effective defence policy for Canada, the effects generated by Canadian Armed Forces operations in Canada and around the world and the encouragement of a strong industrial base for Canada to support defence and security needs into the future.  Your support will ensure that the CDA Institute is able to commission and publish strong, unbiased and fact-based research in these areas to inform better, more effective decisions.
encouraging new generations of scholars and thought leaders
The CDA Institute provides special access and opportunities to students at all our events as well as obliging that all commissioned work is based on teams that include graduate students in addition to established scholars.
keeping our costs to our community low
The CDA Institute is committed to ensuring that our events, activities and publications provide the greatest possible value while making them as accessible to the widest possible audience.   Your support will contribute to ensuring that our publications remain freely available and that registration fees for our events low, and for students, even lower!