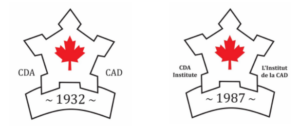 CANADIAN DEFENCE POLICY ANNOUNCEMENT – ENCOURAGING!

Ottawa, June 6th, 2017
– The Conference of Defence Associations, and its sister research organization, the CDA Institute, are pleased with the Canadian government's new Defence Policy, made public by Ministers Harjit Sajjan (Minister of National Defence) and Minister Marc Garneau (Minister of Transport) on 6 June 2017. 
(http://dgpaapp.forces.gc.ca/en/canada-defence-policy/docs/canada-defence-policy-report.pdf
).
Also available is Foreign Minister Freeland's statement. (https://www.canada.ca/en/global-affairs/news/2017/06/address_by_ministerfreelandoncanadasforeignpolicypriorities.html).
"Canada's Defence Policy entitled: 'Strong' (at home), 'Secure' (in North America), and 'Engaged' (in the world), is an appropriate response to today's global security environment which inevitably affects Canada, Canadian interests and way of life", says CDA and CDA Institute CEO, Tony Battista. "While this new Defence Policy document is the end of a lengthy process which included extensive consultations – both outside and inside government and with Allies – it is also the beginning of a very challenging implementation requiring huge efforts on the part of the Department of National Defence and the Canadian Armed Forces, but equally important with the utmost support from many other Government departments and agencies."
"The CDA will be working in close collaboration with its 40+ member associations and other like-minded organizations to monitor, assist and comment to ensure that the implementation of this policy reflects its promises," adds Battista.
The CDA Institute regularly holds roundtable discussions on Canada's security and defence. To begin the process of assessing the policy and its implementation, we are privileged to hold a special roundtable with the Chief of the Defence Staff, General Jonathan Vance, on 9 June.
Learn more about the CDA
Established in 1932, the CDA remains the authoritative voice of National Security and Defence in Canada, with its of 40+ Regular and Associate Member Associations, which include some 450,000 members.
Learn More about the CDA Institute
Created in 1987 by the CDA, the CDA Institute is a registered charity. Its mission is to advance informed debate and discourse on security and defence issues, with attention to those that pertain to the Canadian Armed Forces, resulting in better public understanding, better policy decisions by the Canadian Government and improved outcomes for Canada. Its varied research activities, events and publications are disseminated among various audiences including: Canadian and International public, media, policymakers, the military, the diplomatic corps, business community, and academia. www.cdainstitute.ca
Please direct any enquiries to Tony Battista, Chief Executive Officer, at 613-236-9903 or by email: ceo@cda-cdainstitute.ca
LA POLITIQUE DE DEFENSE CANADIENNE – ÇA PROMET !
Ottawa, mercredi, le 6 juin 2017 – la Conférence des Associations de la défense et sa sœur organisme de recherche, l'Institut de la CAD, sont heureux avec la nouvelle politique de défense du gouvernement du Canada, rendue public par les ministres Harjit Sajjan (Ministre de la défense nationale) et le ministre Marc Garneau (ministre des transports) le 6 juin 2017.
(http://dgpaapp.forces.gc.ca/fr/politique-defense-canada/docs/rapport-politique-defense-canada.pdf
).
Aussi disponible la déclaration de la ministre Freeland. (https://www.canada.ca/en/global-affairs/news/2017/06/address_by_ministerfreelandoncanadasforeignpolicypriorities.html).
« La politique de défense du Canada intitulé : « Fort » (à la maison), « Sécure » (en Amérique du Nord) et « Engagé » (dans le monde), est une réponse appropriée à la sécurité mondiale qui touche le Canada, les intérêts du Canada et notre mode de vie, » dit le p-d-g. de la CAD et de l'Institut de la CAD, Tony Battista. « Alors que ce nouveau document de politique de défense est la fin d'un long processus comportant des consultations approfondies – tant à l'extérieur qu'à l'intérieur du gouvernement et avec nos alliés – c'est aussi le début d'un effort de mise en œuvre très difficile nécessitant des efforts énormes de la part du ministère de la défense nationale et les Forces armées canadiennes, mais tout aussi important avec le soutien de nombreux autres ministères et organismes gouvernementaux. »
«Nous travaillerons en étroite collaboration avec nos 40+ associations membres et autres organismes pertinents pour surveiller, à aider et à formuler des observations à faire en sorte que la mise en œuvre de cette politique reflète ses promesses, » ajoute Battista.
L'Institut de la CAD organise régulièrement des discussions en table ronde sur la sécurité et la défense du Canada.  Pour commencer le processus d'évaluation de la politique et sa mise en œuvre, nous avons le privilège d'organiser une table ronde spéciale avec le chef d'état-major, le général Jonathan Vance, le 9 juin.
Pour en savoir plus sur la CAD
Fondée en 1932, le CAD est la voix autoritaire sur la sécurité et la défense au Canada, étant composée de 40 + Associations membres régulières et associées, qui comprennent quelques 450 000 membres.
En savoir plus sur l'Institut de la CAD
Créé en 1987 par la CAD, l'Institut de la CAD est un organisme caritatif enregistré. Sa mission est de promouvoir un débat informé et discours sur les questions de sécurité et de défense, avec une attention particulière à celles qui se rapportent aux Forces armées canadiennes, résultant en un public de mieux comprendre, meilleures décisions politiques par le gouvernement canadien et l'amélioration des résultats pour le Canada. Ses activités de recherche variée, des événements et des publications sont diffusées auprès des divers publics y compris : publics canadiens et internationaux, médias, décideurs politiques, les militaires, le corps diplomatique, milieux d'affaires et les universités. www.cdainstitute.ca
Prière d'adresser vos demandes de renseignement à Tony Battista, président-directeur général, à 613-236-9903 ou par courriel: ceo@cda-cdainstitute.ca
Strategic Sponsors/Commanditaires stratégiques:

Premier Sponsor of the Vimy Award Gala Dinner 
3 November 2017
Commanditaire premier du dîner Gala du Prix Vimy
le 3 novembre 2017