CDA Institute Research Fellow Charles Davies discusses the two recent reports from the Senate Standing Committee, which offer sobering contributions to the national discussion on Canadian defence policy. This article was originally prepared for the MLI Inside Policy. 
http://www.macdonaldlaurier.ca/looking-beyond-the-headlines-of-the-senates-defence-policy-review-report-charles-davies-for-inside-policy/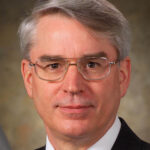 Colonel Charles Davies (Retired) is a CDA Institute Research Fellow and a former Canadian Armed Forces Logistics officer and Public Servant. Since retiring from DND in 2013 he has been researching and writing on defence management, defence procurement and national security and defence policy issues.