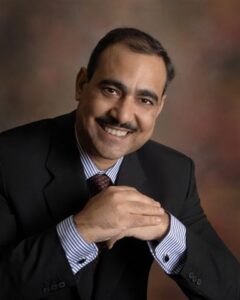 CDA Institute Security & Defence Blogger Adnan Qaiser, a political and defence analyst with a distinguished career in the armed forces and international diplomacy, examines latest Kashmir uprising and its possible fallout.
Horace said, "Brute force bereft of reason falls by its own weight." Not in Kashmir – which continues to bleed under Indian rule. The seven-​decade old unfinished agenda of the subcontinent's partition has left Kashmir just a cartographic representation bereft of people, their culture, identity, and history, and above all their aspirations and voice.
The pattern is familiar: The valley rises up in rebellion against Indian oppression every now-​and-​then; people begin to die and lose their limbs, and the world stays quiet. As the body-​count begins to rise, an occasional statement of concern comes from the UN and the US. Pakistan gets blamed for stirring unrest and India's provocation and atrocities get overlooked. Despite UN resolutions still demanding a plebiscite for self-​determination, the international community has just been carrying-​out 'crises management' between the two rival nuclear-​powers and not 'conflict-​resolution.'
One must be mindful that one-​third Kashmiri population lives in Pakistan's side of Azad Kashmir carrying 'sympathies' for their brethren. Equally, Hindu communal mindset is the cause of minorities' persecution in India: it brought massive bloodshed at the time of subcontinent's partition; triggered anti-​Muslim riots in Gujarat (2002), and continues in India's Red Corridor against the Naxalite population as well as Sikh community demanding Khalistan.
However, a time has come when the international community needs to intervene – maybe by invoking the Responsibility to Protect – and solve Kashmir issue like East Timor and South Sudan. Considering the gravity of situation, UN Humans Rights Council's chief, Zeid Raad al-​Hussein, has wisely noted that "an independent and international mission is now needed crucially." Observing, that "he human rights violations in India-​held Kashmir … not internal matter of the Indian state" (Italics mine), even the secretary-​general of Organization for Islamic Cooperation, Iyad Madani, has called for "referendum" and "international community to act."
For years, India's geostrategic utility and its huge market have discouraged world powers to play an active role in Kashmir. Meanwhile, India disingenuously linked Kashmir's freedom struggle with the war-​on-​terror. India bristles at any prospect of external mediation calling the Kashmir dispute a bilateral matter with Pakistan under the Simla Accord of 1972. However, it is difficult to stifle peoples' voices in 21st century.
Historians have recorded that Kashmir's Maharaja Hari Singh had signed the Instrument of Accession in favour of India "temporarily," when under threat from Pakistani tribal militia in October 1947. When India took the matter of Indo-​Pak War in 1948 to the UN, the latter – through its various resolutions – obligated India to hold a plebiscite in the princely-​state to ascertain the wishes of its people. Instead of holding a plebiscite, India fraudulently claimed that it obtained "permanent accession" from the elected Kashmir Legislative Assembly in 1954. However, Indian Constitution's Article 370 still confers special status to Kashmir – acknowledging its disputed status. Even the Jammu & Kashmir High Court's historic verdict of October 2015 on the permanency of Article 370 established the awaited resolution of the dispute.
The current wave of the uprising – which started with the brutal killing of Hizbul Majahideen's fighter Burhan Wani on 8July 2016 – has so far consumed 107 innocent lives (as of this writing); while over 7,000 lie injured in overflowing hospitals. Regular demonstrations have led the valley shut under curfew for 76 long days and people were even deniedtheir Eid-​ul-​Adha prayers for the first-​time. Social media is abuzz with pictures of Indian forces' brutalities, especially their brazen use of pellet-​guns blinding the Kashmiri youth, which Amnesty International has condemned several times in the past. Meanwhile, having lost its legitimacy and control, Chief Minister Mehbooba Mufti's government merely survives on (hard-​line) Bharatiya Janata Party's coalition support and (wrong-headed)-advice.
Worryingly, Kashmir dispute carries all ingredients for a nuclear showdown; President Clinton called it a "flashpoint" in 2000 for a reason. In Nuclear Pakistan: Strategic Dimensions, Shaheen Akhtar quotes General Khalid Kidwai – said to be the architect of Pakistan's nuclear doctrine – that among the four conditions of Pakistan using its nuclear option, one pertains to its "economic strangling." Considering Pakistan's growing water-​scarcity and dispute with India over Siachen glacier (occupation) and India's construction of Baghliar and Kishenganga dams on Pakistani rivers in Kashmir, another war between the two countries cannot be ruled out. While Prime Minister Narendra Modi plans to revoke the Indus-​Water Treaty between the two countries, saying "Blood and water cannot flow together," Pakistan has already responded by calling it an "act of war."
Experts have warned several times that a small-​scale conventional conflict between the two forces could lead to an outright nuclear conflagration. India's proactive Cold-​Start Doctrine (CSD) and Pakistan's response through tactical nuclear weapon have already lowered the nuclear threshold. With widening conventional imbalance and qualitative and quantitative nuclear developments, strategic nuclear stability has been disturbed and an arms race rages on, with both sides adopting acutely militarized security postures. In his testimony to the US Congress's foreign relations committee, Carnegie Endowment for Peace's Toby Dalton noted: "India's economic growth, blooming strategic relationship with the United States, and development of nuclear and advanced conventional military capabilities and doctrines have been and will remain drivers of Pakistan's nuclear build-​up."
Secondly, the proxy-​war between the two countries continues to destabilize the region. I have previously discussed in depth that Pakistan's 63 Kashmiri jihadist organizations have the ability to inflame Kashmir once again, as they did in the uprising that began in December 1989 and continued through the 1990s (see here and here). Restrained so far under former President General Pervez Musharraf's 2003 promise to not allow cross-​border infiltration, the Kashmiri Mujahideen, however, continue to believe in armed resistance for Kashmir's liberation. The Uri attack at Indian forces' base on 18 September 2016 – and the subsequent (uninvestigated and unjustified) blame on Pakistan followed by Indian media's war-​frenzy and accusations at the UN General Assembly – demonstrated the volatility of relations between the two countries.
India, on the other hand, is on record financing Pakistan's destabilization in Balochistan province and tribal areas. India has further isolated Pakistan by establishing a nexus with an antagonized Iran and a hostile Afghanistan, due to Pakistan's excessive Saudi leaning and support for the Taliban, respectively. Moreover, Indian leaders' recent statements highlight India's machination to proactively employ non-​state-​actors. While Defence Minister Manohar Parrikar asserted, "errorists have to be neutralised only through terrorists," Indian national security advisor, Ajit Doval, has advocated the use of "defensive-​offense strategy," a "fourth generation war" which would bypass Pakistan's nuclear deterrence to attack Pakistan's vulnerabilities.
The March 2016 arrest of a serving Indian naval commander working for Indian intelligence agency, the Research and Analysis Wing, for supporting Balochistan separatists underscores the extent of Indian subversive activities in Pakistan. In a rare departure from diplomatic norms Pakistan's army chief, General Raheel Sharif, publicly snubbed Mr. Modi by name.
A serious, sustained and structured dialogue between India and Pakistan – under international auspices – is therefore very much needed. Having no interest in the resolution of conflicts, India has been seeking refuge behind ambiguous talks – which remain stranded most of the time. Most importantly, the Kashmiris, being the biggest stakeholder, need to be part of the dialogue. Their voice and aspirations need to be heard and addressed.
Secondly, the international community should counsel both countries for: 1) Confidence building measures (stepping-​back from threatening military postures including CSD; ending cross-​border firing at Line of Control; refraining from the use of non-​state-​actors; and bringing an end to mutual hostility); 2) Conflict resolution of all bilateral issues (including Kashmir, Siachen, Sir Creek, Baghliar and Kishenganga); 3) Arms control (enforcing strategic-​restraint régime, signing NPT and CTBT and gradual reduction in conventional weaponry); and 4) Free trade and economic interdependence.
It is imperative for the advocates and defenders of democracy to come forward and liberate the Kashmiris from Indian stranglehold. Until then, the tragedy of Kashmir will remain thus: What can happen may happen, but what should happen may not.
Adnan Qaiser is a political and defence analyst having had a distinguished career in the armed forces as well as in international diplomacy and public and social sector development. He can be reached at: a.qaiser1@yahoo.com. (Image courtesy of the Times of Islamabad.)