Lukashenko's Border Crisis
An Interview with Katsiaryna Shmatsina
What challenges does the border crisis manufactured by Lukashenko pose for EU security?
This is a major issue—a very visible and sensitive one, particularly for the Baltic States and Poland. In previous years, there have been illegal immigration attempts through the Belarusian border, but at a much smaller scale. It is also a challenge for migration facilitates and centres in the Baltic States and Poland, which are most affected by migrant flows. The challenge is not about the number of migrants necessarily, but rather, the malicious hybrid techniques used to orchestrate this crisis.
The broader concern is that adversaries such as Lukashenko and potentially Russia are using hybrid techniques to challenge EU and NATO solidarity. We cannot exclude the risk of some sort of escalation, should there be more causalities or attacks on border guards.
Lukashenko is exploiting one of the EU's weak spots by pressing the migration issue. It also puts Polish, Lithuanian, and Latvian border guards in a difficult situation, whereby they must restrict or deny entry to EU for migrants without proper legal work. They must also remain calm and impartial in the face of provocation and escalation from Belarusian guards. Polish border guards have been attacked and injured by Belarusians and migrants.
This migrant issue is one of the few symmetrical responses that Lukashenko can apply towards the EU in reaction to the international isolation and sanctions he now faces. Belarus also introduced sanctions towards EU companies but exploiting an artificially created humanitarian crisis at the border has had a much greater impact.
EU and Belarusian pro-democratic forces concluded that this crisis was in fact manufactured by Lukashenko. Evidence suggests that there were charter flights scheduled from migrants' countries of origin to Belarus. These migrants were also provided with Belarusian visas—there is a comprehensive logistics system behind it. Evidence also shows that advertisements were created providing false information to potential migrants about the welcome awaiting them in Belarus, and how easily they would then be able to cross the border into Poland or the Baltic states. Belarusian law enforcement and border guards have encouraged groups of migrants to cross the borders, not via official entrances and checkpoints, but through destruction of the border's infrastructure. There has also been evidence that Belarusian border guards are providing the migrants with tools with which they can try and violently break through the border.
The migrants who arrived in Minsk are treated very differently by police. For example, groups of migrants tend to stay in the streets overnight, or walk across the highway, blocking traffic, and disrupting the transit of goods. This is in violation of Belarusian administrative and criminal code. Normally the authorities would never allow this, but Belarus is simply pretending that everything is fine.
Belarus is isolated, but it does have an ally in Russia. Can you discuss the Union State? How integrated are Belarus and Russia? What is Russia's role, if any, in this crisis?
The Union State is an organization consisting of Russia and Belarus that was formed in 1999 under Presidents Lukashenko and Yeltsin. It can partly be understood as a vehicle for Lukashenko to demonstrate loyalty to Russia—in contrast with other post-Soviet countries that had been shifting away from Russia at the time. By expressing its loyalty, Belarus has received political and economic benefits.
There have been some attempts at further integration over the past twenty years, but these efforts have been undermined by the Belarusian government, which does not want to forfeit sovereignty to a supranational institution. Attempts at introducing a Union State currency were also rejected by Lukashenko as it was not in Belarus' favour.
The Union State has a very vague framework. One of its few functioning agreements ensures equal rights for employment and allows Russian and Belarusian citizens to access the labour markets of both countries. It existed mostly on paper until 2019, when former Russian Prime Minister Medvedev advocated for further integration.
Foreign think tanks claimed that the Kremlin could use the Union State to mitigate Putin's 2024 presidency problem. Analysis was undertaken by the Kremlin to determine the feasibility of Putin undertaking the Chairmanship position of the Union State so he could remain in power but did not end up being the preferred method of addressing the issue. Instead, constitutional reform was enacted in Russia—allowing Putin to run for office again in 2024.
Ultimately, the Union State remains a vague concept, shrouded in speculation—particularly the spheres of "cooperation" and "security". Amid the current political crisis, we can conclude that Lukashenko's survival depends on Putin's support and Moscow's public assurances of its support. Moscow provides intelligence services and economic support integral to the survival of the regime. It is very probable that Russia will exploit Minsk's current weakness to move forward with sovereignty trade-offs and push for further integration.
Moscow appears to be merely an indirect beneficiary of the current migrant crisis. Through Lukashenko, Moscow is testing the patience of NATO, and benefiting from the instability and challenges this presents to its solidarity.
In a show of solidarity, Russia recently sent two nuclear-capable bombers to monitor Belarusian airspace. This was intended as a demonstration of force. In addition, using the pretext of the current instability, Moscow has claimed that any Western calls for mediation and dialogue are attempts to interfere, not only in Belarusian sovereign affairs, but in the interests of the Union State.
Lukashenko was recently quoted as saying "We don't want confrontation. We don't need it. Because we understand that if we go too far, war is unavoidable, and that will be a catastrophe. We understand this perfectly well. We don't want any kind of flare-up." What do you make of his rhetoric, can we draw anything from it?
Lukashenko's rhetoric is changing all the time—he has said a lot in his twenty-seven years as president.
In 2009 he said that every Euro allocated by the EU to reinforce Belarusian border infrastructure would be used to reinforce European and Belarusian security. Before the Belarusian political crisis in 2020, Lukashenko accused Russia of trying to orchestrate a colour revolution in Belarus. He has since shifted his rhetoric and is now antagonizing the West. He has spoken about common security arrangements and treaties with Russia, and that, if necessary, Russian troops could be in Belarus overnight if needed.
Any major move on the part of Lukashenko would happen on behalf of, or with the implicit consent of Russia. The Ryanair plane interception is a good example—it is very unlikely that a move of this magnitude would have been conducted without Russian acknowledgement. Russian and Belarusian special services also cooperate regularly. In April, a joint Russian-Belarusian team captured and deported Belarusian opposition figures in Moscow back to Minsk. A Bellingcat investigation suggests that Russian special services tend to infiltrate the Belarusian diaspora abroad, cooperate with Belarusian intelligence, and even target Belarusians who have fled the country.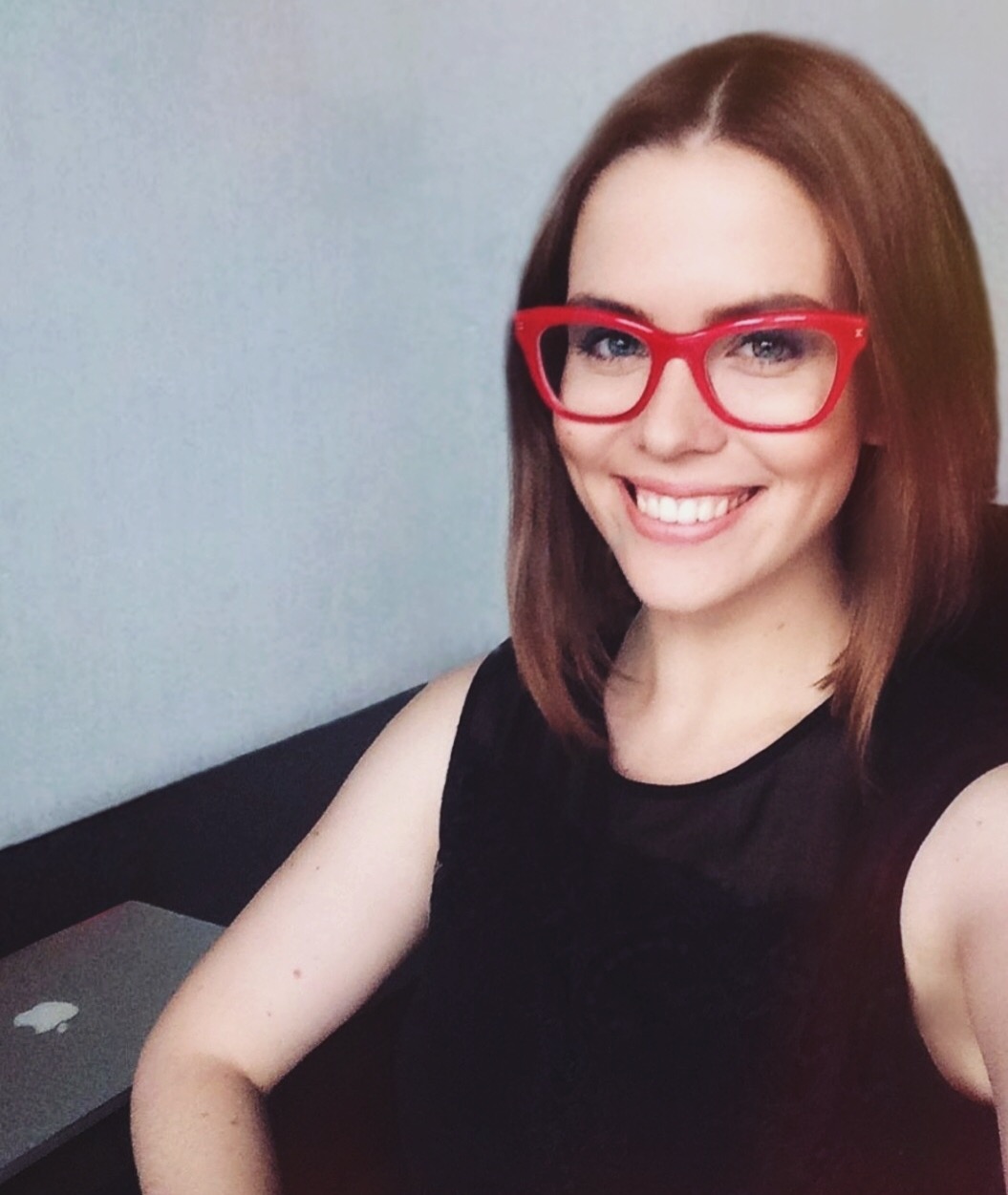 Katsiaryna Shmatsina is a Belarusian political analyst focusing on the Belarusian foreign policy,  regional security, and the impact of the great power relations on smaller actors. Katsiaryna's portfolio includes non-residential fellowship at the German Marshall Fund (2020) and Think Visegrad Fellowship (2019). Previously, she worked for the American Bar Association where she managed the democratic-governance and rule-of-law projects. She holds a Master's in international relations from Syracuse University, New York and a law degree from Belarusian State University