The Almost Perfect Ploy:
How to Understand the Accelerated Enhancement of the North Korean Threat
Part I: Rethinking the Threat
David Law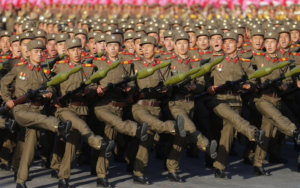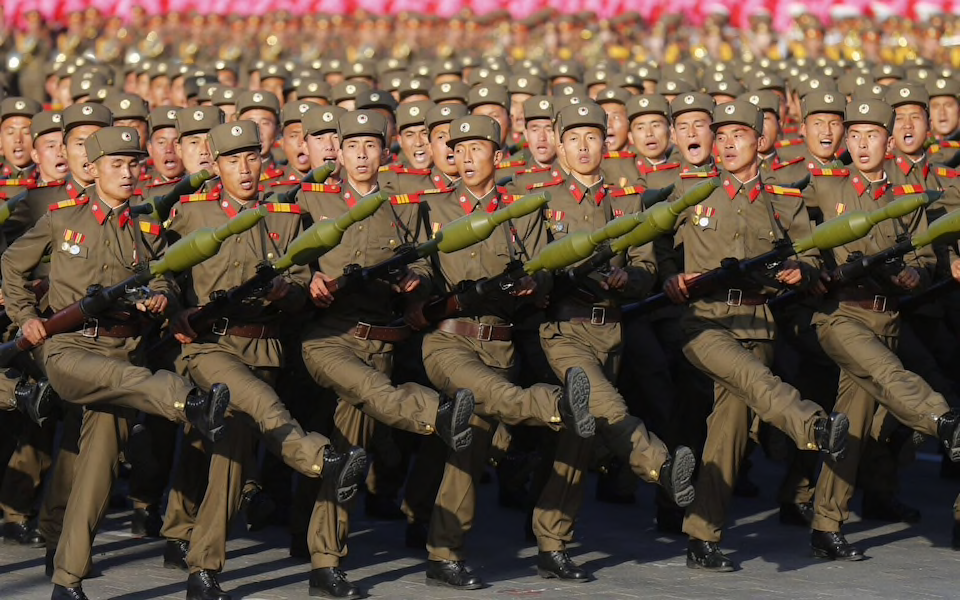 Since 2012, North Korea has succeeded in significantly enhancing its capacity to carry out nuclear explosions and to launch medium- and long-range missiles capable of hitting U.S. allies in Asia and, more recently, U.S. territory itself.
The missile that North Korea launched over Japan on 29 August 2017 and the massive nuclear explosion that it carried out on 3 September say it all. The latter was reported by the mainland Chinese media outlet Global Times to be a hydrogen bomb with 7.8 times greater explosive power than that unleashed on Nagasaki in 1945. According to some observers, Pyongyang is close to being able to place such a warhead on a missile.
The acceleration in the North Korean nuclear build-up has taken place following the accession to power of Kim Jong-un in 2011. Under his father, who ruled North Korea for 17 years after 1994, North Korea carried out three nuclear and 16 missile tests. Under his son, Kim the Third, the country has carried out six nuclear and over 90 missile tests – and this in less than a third of the time.
How does one explain this? Sons are sometimes desperate to do better than their fathers. Vide, the relationship between George H.W. Bush, the 41st President of the United States, and George W., the 43rd, and how this played out in the American approach to Iraq. The larger question, however, is how North Korea has managed to engineer this qualitative leap in its nuclear capacity.
One possibility, of course, is that that Kim the Third has put together a team of indigenous nuclear physicists that has managed to bring the programme decisively forward. Note, however, that this is a country that can barely feed its population. There are reports of a new famine descending upon the country in 2016. We do not know how many victims this has caused, but that of the mid-1990s, around the time of the death of the father of the current Korean leader, is said to have killed up to ten percent of the population.
The North Korean military build-up is a response to the incapacity of the so-called communist command economy to feed the population. At the same time, this makes a bad situation worse by directing resources to the country's security sector that could be better spent on ensuring that the population has enough to eat.
North Korea is a hyper-militarized state. The country boasts a military and paramilitary sector that embraces twenty-five percent of the population. But do not take the pictures, such as that shown above, of martially marching Korean military forces at face value. There are indications to the effect that members of North Korea's army have been sent home to their families, as there they run a better chance of being fed. A recent article in the Daily Telegraph reported that North Korean soldiers were being encouraged to steal corn in the fields, as war was imminent. This suggests  that the vast majority of North Korean military are worried about their next meal, not desperate to kill the capitalists of South Korea, or anywhere else for that matter.
Developing a nuclear capacity is exceedingly expensive, which is one of the reasons that so few countries have sought to go this route. This could change if Pyongyang gets its way in the current confrontation.
A second explanation is that other countries' rogue nuclear scientists have been supporting the North Korean surge. There are precedents for this. A Pakistani nuclear scientist by the name of Khan is said to have been used by China to transfer nuclear technology to several states, including Iran, Libya and North Korea. He confessed to such activities in 2004, but later retracted his statements. In 2009, he was freed from house arrest. (It remains unclear whether Khan was really operating without the support or sanction of his own government.) It is possible that there is a new Khan-like individual working on North Korea's behalf.
But for me, there is a much more likely explanation for North Korea's nuclear rise. My working assumption is that China and/or Russia, but most probably both, have been clandestinely engaged in developing its efforts to pose a nuclear threat to South Korea, Japan and the U.S.
As I have argued elsewhere, China and Russia have a cardinal interest in using North Korea as a battering ram against the security system that America has underwritten in Asia for well over half a century. And if this works in Asia, it will have a similar impact in other regions.
The gains are potentially great for the Chinese Supreme Leader, Xi Jinping, and his Russian counterpart, Vladimir Putin. They are both gunning for major political wins in 2017-2018. They have been developing a strategic partnership since they both assumed/re-assumed the number one job in their respective countries in 2012. North Korea offers them just such an opportunity.
But there are important counter-arguments to all of this, to which I will turn in the second part of this post, to follow.
Photo credit: Daily Telegraph, 31 August 2017.