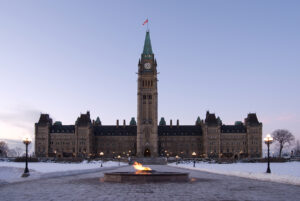 Retired Heads of Canadian Air Forces step forward with public advice to the Government of Canada concerning the sustainment of credible and effective fighter capability for the future. 
Dear Prime Minister,
As former commanders of Canada's air force, we respectfully but urgently ask that your government not proceed with the plan to purchase a fleet of Super Hornet aircraft as an interim measure pending the eventual replacement of our venerable CF-18 fighters. It is our firm belief that the interim strategy is ill-advised, costly and unnecessary. Most important, it would significantly impair the Royal Canadian Air Force for years to come and ultimately damage the nation's defence posture. The situation is complex, but our call for dropping the Super Hornet buy is based on some compelling facts, which we offer for your consideration.
First, we have serious misgivings about the use of a "capability gap" as the basis for your interim plan. Your government's newly created policy calling for the Royal Canadian Air Force to meet its NATO and NORAD treaty obligations concurrently does not reflect a real and sudden change in the strategic situation. In our experience, it has been decades since Canada had sufficient fighter aircraft to meet all our commitments simultaneously. Over the years the air force, by judiciously balancing strategic risks and available resources, has managed its operational contributions reasonably well. We certainly welcome any initiative that promises to close the longstanding capability gap, but purchasing eighteen Super Hornet aircraft would in fact exacerbate the gap in the near to mid-term by imposing a heavy burden on the RCAF's existing resources without producing a meaningful increase in fighter availability.
Although the Super Hornet does have some commonality with our current CF-18s, it is a different airplane, requiring its own training system for pilots and technicians, as well as new flight simulators, logistic support and maintenance organizations specific to the Super Hornet. The air force would have to draw personnel from the existing CF-18 fighter fleet (usually its most experienced people) to help bring into service a new and more complex fleet of fighter aircraft. But that would not be enough. It would be necessary to recruit, train and qualify several hundred new technicians and dozens of pilots. Recent experience indicates that the RCAF would face difficulty in achieving this; it can take four to five years from recruitment to produce fully trained, operationally ready pilots and specialists for advanced fighter aircraft. We foresee that bringing in an interim fleet would create serious practical problems of this kind.
Quite apart from such technical issues, we are aware that buying, operating and supporting an interim fleet of Super Hornets would be an expensive proposition, with cost estimates ranging from $5-$7 billion. We therefore ask that your government seek a better way of keeping the RCAF operationally effective until its fleet of CF-18s is replaced with a modern fighter.
To this end, we respectfully recommend that three important initiatives be undertaken.
First, the RCAF should be given the necessary resources to conduct an aggressive recruiting and training process to eliminate existing personnel shortfalls and to provide for the interim period leading to CF-18 replacement.
Second, if your government feels compelled to acquire additional fighters for the interim, it should seriously examine the prospect of purchasing so-called legacy Hornets (i.e. basically the same as our current CF-18s) that are increasingly becoming available as Canada's partner nations replace their older Hornet fleets with the F-35. For example, both the United States Navy and the Royal Australian Air Force will have surplus F-18s that are very close in configuration to our own. These would require very little modification to make them essentially identical to the CF-18, having the same operational effectiveness and excellent safety record as today's fleet. The capability exists in the Canadian aerospace industry to do the necessary modifications. The acquisition cost would be a fraction of a Super Hornet buy. Of critical importance, all the training, logistics and infrastructure needed to support the additional CF18s are already in place, and the larger CF-18 fleet would fill the operational capability gap in the interim. All of this would be achieved without the cost, delay and disruption of burdening the RCAF with a second fleet of fighters.
Finally, and emphatically, we urge the government to proceed without further delay to implement the open and fair competition that you promised for replacement of our CF-18s. Completing this within the next few years is entirely feasible, and it would allow for a faster, more effective and much less costly transition to full operational service by the CF-18's eventual replacement.
We offer these recommendations based on our collective experience of many years of serving Canada's air force, with the sole purpose of bringing to your attention some important realities regarding the future of the RCAF and the nation's defence. We look to you for wisdom in resolving the matters that we have placed before you.
Sincerely,
Lieutenant-General (Ret'd) Larry Ashley
Lieutenant-General (Ret'd) Yvan Blondin
Lieutenant-General (Ret'd) Lloyd Campbell
Lieutenant-General (Ret'd) Bill Carr,
Lieutenant-General (Ret'd) André Deschamps
Lieutenant-General (Ret'd) Dave Huddleston
Lieutenant-General (Ret'd) Dave Kinsman
Lieutenant-General (Ret'd) Steve Lucas
General (Ret'd) Paul Manson
Lieutenant-General (Ret'd) Don McNaughton
Lieutenant-General (Ret'd) Ken Pennie
Lieutenant-General (Ret'd) Fred Sutherland
Lieutenant-General (Ret'd) Angus Watt
SOURCE: Former Air Force Commanders