Future maritime & isr capabilities:
A report on the findings from the cda institute's march 12th force development exchange

INTRODUCTION
On March 12th, 2020, participants from academia, industry, and RCAF/CAF convened to discuss Canada's future overland ISR and maritime capabilities. This forum was part of the CDA Institute's newly developed series called the 'Force Development Exchange' which has also convened similar talks in Ottawa and Colorado Springs on the topic of NATO modernization and continental defence. The ISR event took place on March 12, 2020. The event brought together military officers, industry leaders, and academics to discuss Canada's ISR needs for continental and defence and global reach. The write-up of the discussions was made possible thank to the participation of student rapporteurs, as part of our Student Engagement Programme.  
The impetus behind this gathering was to evaluate existing capabilities, identify future challenges to overcome, and brainstorm potential solutions to these challenges with an emphasis on areas of improvement across domains in the near-term. The subtopics of NORAD, Overland ISR and Maritime ISR were covered throughout a day that consisted of RCAF/CAF and academic presentations, followed by breakout sessions geared towards addressing the challenges presented, and finally, a plenary whereby potential solutions were discussed collectively. A discussion leader was designated for each of the three topics. University of Manitoba's Dr. James Fergusson lead the discussion on NORAD, Queen's University's Thomas Hughes covered Overland ISR, and the discussion on Maritime ISR was led by Col (ret'd) Patrick Thauberger, who commanded the ISR operations at 14 Wing Greenwood, RCAF.  

EXECUTIVE SUMMARY
Industry, government, and academia established consensus in several areas regarding NORAD, Overland and Maritime ISR capabilities. There is room in the present for intermediate technological solutions and for adapting existing equipment for near-term impact. While it has been agreed that the technological solutions required to meet future challenges do exist, it is unclear how to best address the security, organizational, and financial implications that come with proposed technical solutions. There are still many unanswered questions regarding continental defense, however individuals from various backgrounds have come together and can continue doing so to determine a path forward.
Looking ahead, this document should serve as a basis of insight and discussion that can be elaborated upon for future force development exchange events. This event successfully helped bridge the gap between industry and DND and illustrated what the RCAF and CFD are doing in preparing for a radically different approach to NORAD and the defence of North America. 
Establishing academic, government, and industry consensus on several key points has been an important first step, constructive collaboration like this will allow more creative visioning for solutions going forward, hopefully with eventual implementation by DND/CAF. Brainstorming how to overcome security, organizational, and financial constraints on implementing technical solutions will be a key area to explore as this discussion progresses.
Key Points of Consensus
NORAD
Canada must do everything in its power to bring better sensing online in its Northern landscapes, as fast as constraints allow.

Canadian and U.S. militaries need to establish an information system that can be used to communicate and share information, as to create a coherent, single picture across domains.

Interoperability must be considered from the beginning of system requirements determination.

There is space for assets on the ground. Sensory redundancy through layering is necessary to remain resilient, and could be accomplished through The Internet of Things, however this comes with additional security risks.
Overland ISR
Integration of information in and between branches of DND/CAF and with Canadian allies.

Exercises and war games are crucial in testing equipment and processes. There must be a shift to platform-centric thinking.

Turning mass amounts of data into useable information requires personnel adequately trained to interpret it.

Canada can put together ad hoc, mandate-specific operations, but doesn't have the capacity for long-term capabilities. 
Maritime ISR
Canada must improve its ability to monitor existing or potential waterways and develop better under-ice capabilities to defend the country's Arctic sovereignty.

Industry can integrate technology into military usage but requires the government to set parameters for research and development. Currently, industry is under supported by DND and defence R&D receives little funding.

ASW capabilities should be developed for a specific mission and the government must determine what missions it wants CAF to perform.

A rolling system could potentially be used to develop and procure an advanced ISR.
SECTION 1: NORAD
 Introduction
In 2019, in an official statement on its Strong, Secure, Engaged defense policy, Canada's Department of National Defense stated that the document clearly sets out "our country's commitment to be strong at home and secure in North America.", and that Canada "will continue to cooperate with the United States to examine what is needed to meet all threats and perils to the continent through NORAD modernization efforts." With a presentation and discussion led by Professor Jim Ferguson from the University of Manitoba's Centre for Defense and Security Studies, stakeholders from across Canada's security and defense community discussed and debated how Canada could best meet its commitments towards Canadian continental defense. First, enhanced sensory capabilities should be established in Canada's North. The challenge to doing this is the size, costs and climatic conditions in artic operations. Second, NORAD must enable Joint All-Domain Command and Control. This requires systems that facilitate effective cooperation and unified action. Last, NORAD's available information is challenging its ability to make Decisions at the Speed of Relevance.
NORAD faces three specific challenges in regard to modernization.  These include focusing on implementing technology that have high Interoperability. This is given the existence of legacy systems that cannot be integrated without great cost. Canadian and American military must maintain superiority in Space, Cyberspace, and on the Electromagnetic Spectrum. Lastly, to make better decisions faster, NORAD must enhance its Information Lifecycle Management capabilities to better leverage and discriminate between its data.
NORAD can harness New Sensor Architectures through utilizing satellite constellations and could use the internet of things on terrestrial networks. NORAD could also try to limit its customization requirements for Commercial off-the-shelf Software and relax procedural standards around these acquisitions where appropriate in order to better keep pace with the latest technologies.
Northern Coverage
Canada's north is vast, and much of it is in the dark when it comes to NORAD sensing capabilities. This leaves a large area of the country relatively open to offensive action. A point of consensus was that Canada must do everything it can to bring better sensing online in its northern landscapes, as fast as constraints allowed. When the conversation shifted towards questions on how and when, the same challenges came up. Canada's northern territories, excluding Quebec, make up an area of almost 4 million kilometers, 40 percent of the country's land mass. It would be exceedingly difficult, at least in the short term, to populate even a significant fraction of this area with sophisticated sensing technology. Between today and any major decision for Canada and the United States to jointly invest in a strategy to modernize NORAD, there is room for intermediate technological solutions, and that adapting existing equipment today would be required to have any near-term impact on the issue.
Decisions at the Speed of Relevance
Even if NORAD achieves pan-domain awareness, and fields an appropriate and sustained military response, doing so requires information collection, analysis and decision-making that takes a long time. Being able to make major decisions fast enough to help NORAD achieve its mission was a pressing concern.
Despite the military chain of command, strict information security requirements, and a duty for due diligence, there is a need to be faster without compromising decision integrity. With the advent of emerging threats such as hypersonic missiles, with the possibility of carrying both nuclear and conventional payloads, there is a greater need than ever to receive, escalate and act on relevant information quicker.
Systems Interoperability
Systems interoperability is the degree to which system or product interfaces can exchange and make use of information. In the context of NORAD, the Canadian and United States military need to field information systems that can effectively "speak" to one another in order to create a single coherent picture of what's going on across domains.
At present, there are many hurdles to making this a reality. Both Canada and the U.S operate legacy military systems that do not have the same technological standards and capabilities. This even applies to some of the latest systems fielded by both countries. The costs of taking existing equipment and performing upgrades in order to interconnect them with other systems, or even the wider networked battlespace can be cost prohibitive.
Given these considerations, going forward for Canada and the U.S, there is a need to consider interoperability from the very beginning of military system requirements determination. Although this is aspirational, it is within the realm of the possible. No matter the context, having computers that speak a common language is a key military enabler.
Space, Cyber and Electromagnetic Spectrum Superiority
In order to achieve Joint all-domain command and control, Canadian and American forces must be able to operate without contest across domains. Space contains assets that are critical for the achievement of NORAD's mission. These assets include space-based surveillance and reconnaissance in support of missile launch detection, tracking and targeting.
Given consensus on the criticality of the continuation of the military-space enterprise, the conversation shifted to the measures in place and the plans to keep space secure and sustainable against naturally occurring and man-made threats. More than ever, Canada is combining its resources with the U.S to best serve as a trusted partner and contributor.
Information systems, no matter how capable and interoperable can be rendered ineffective or inoperable through electromagnetic and cyber-attacks. Without superiority in these two areas, it is impossible to guarantee uncompromised operations in all other warfighting domains. Meeting these threats requires one thing, embedding new and improved resilience in military software and hardware. This is especially challenging given that military is increasingly reliant upon civilian equipment, particularly in space, with less inbuilt resilience and hardening.
Although electromagnetic and cyber-attacks can have some overlapping consequences, enabling military to operate effectively against each threat requires different training, equipment and responses. This challenge is pressing considering that peer-adversary to Western alliances have shown a propensity to favor the use of these methods in hybrid-warfare, with well-documented effect.
Information Lifecycle Management
Whether it is through a new northern sensor network, or the data generated from assets in space, one challenge to scaling up NORAD's capabilities is being able to process, analyze, and act upon the massive quantities of information at its disposal. In a connected battlespace, decision-making is only as effective as the synthesized and actionable information at the disposal of armed forces.
While the U.S. continues investing extensively in its information management capacities, Canada's current contributions are uncertain. The question emerges, particularly when speaking on the creation of an interconnected "system of systems" whether there is such a thing as an overwhelming amount of data. Given the technological constraints in terms of processing, storage, security and cost, there is an argument to be made for being selective on what types of information the military collect. In any case, as new data-rich technologies, civilian and military, begin to be used massively, managing information through its lifecycle will grow in importance.
New Sensor Architectures
NORAD has a great deal of ground to cover with sensing capabilities. Given the cost, complexity, and vulnerability of legacy sensing infrastructure, the military must determine how to leverage space-based sensing in microsatellite constellations or ground based internet of things devices to meet this need.
In terms of space-based surveillance, imagery, and sensing, the same challenge of security is prominent. Given that U.S and Canadian warfighting capability is tremendously reliant on space-based services, although leveraging these assets would need to be part of any emerging solution, it could not be all of it. There would still be place for assets on the ground no matter what happened. In other words, sensory redundancy through layering is necessary in order to remain resilient. Using the internet of things is attractive because small, mass-produced devices with networking capabilities could provide significant cost-savings. This is especially true if large manufacturers can leverage economies of scale in order to provide the military with hardware that meets their specifications without needing to re-engineer radically different products. One sticking point is the cybersecurity of these devices.
At present, it is widely known that many of these products are susceptible to attack given that companies have not invested sufficiently in designing them with security in mind, particularly because of the associated expense and demand for it from traditional consumers. Military needs are different, and the question remains whether these devices will remain sufficiently affordable if they become subjected to the more rigorous cyber requirements of the Canadian and U.S military.
Commercial off-the-shelf Software
When it comes to data lifecycle management, it could be pertinent to leverage offering from the private to reduce the time to deliver new capabilities to servicemembers. By using cloud services, through firms such as Amazon and Microsoft as well as through purchasing large enterprise systems without extensive military customization, NORAD's ability to modernize may be accelerated, at lower cost than through alternative technologies.
This is not new. The U.S and Canada have signed cloud services contracts for sensitive government files, even in security and defense. They have also been leveraging enterprise systems such as SAP in order to facilitate procurement, finance and other critical services. The question is can military users further relax requirements without compromising NORAD mission in order to reduce the costs, implementation time, and complexity of such acquisitions in order to keep up with emerging threats and deliver continuous improvements to continental defense.
Diverse elements of Canada's defense community have agreed that addressing certain technological gaps must be addressed through NORAD's modernization. Although the challenges raised have promising technical solutions, it is not clear how to best address the security, organizational, and financial implications that come with them.
SECTION 2: OVERLAND ISR
Introduction
The term ISR (Intelligence, surveillance, and reconnaissance) obfuscates a complex reality. ISR encompasses a vast world of capabilities that are used together to inform the Department of National Defence and Canadian Armed Forces about the environment in which they operate. There are a diverse range of views, not only on what the challenges are, but how Canada and the defence industry can approach them. We have returned to a multipolar world with growing instability and an evolving character of joint warfare. Amid this technological change and evolving approaches to future warfare, Canada must adapt its overland ISR technology accordingly.
Operating in the Future Environment
Challenges abound not only in addressing the future operating environment but in achieving the capabilities to operate accordingly in this environment. Requirements include interoperability, the ability to operate across Canadian territory and abroad, flexible and adaptive forces, and fundamentally, situational awareness to inform these operations and minimize collateral damage
Although Canada has a pronounced overland ISR capability, it is not enough to meet the future needs of DND/CAF to achieve its future missions. DND/CAF is looking to enhance existing capabilities in addition to procuring and developing new capabilities to guarantee Canada and the CAF's ability to achieve its objectives in the future. DND/CAF is already in the process of developing a future overland ISR capability, with the RCAF currently investing in 17 major projects. One of the guiding questions for future ISR, not just overland, is can it connect, can it share, and can it learn? However, the capabilities for overland ISR such as air or space vehicles are insufficient. A central challenge and hurdle is integration and compatibility.
Problems such as these were highlighted during Canada's involvement with enforcing the no-fly zone over Libya as part of Operation Mobile in 2011. During this operation, Canadians had an inability to easily talk with their NATO allies involved in the operation due to the use of different platforms. Part of the broader solution to the capabilities is ensuring the needed "plug and play" integration, communications and C2 connectivity—a so-called "software" to the "hardware" approach to future ISR.
The Fourth Domain: Space
With the growing technological capacities over the past century, the use of space and space-based assets for overland ISR has steadily grown in importance. However, this greater use has also come with a new set of challenges and concerns for Canadian defence. For instance, the growing contestation of space as a domain that is also congested and competitive. With these qualities comes the risk of the environment, including concerns related to mission assurance in space. Something to consider is how space can be used for and against in overland or maritime capacity.
The Fifth Domain: Cyberspace
There is a growing reliance and importance of cyberspace as a domain of operations and ISR. Principle is the role of network connectivity as a means of bolstering ISR capabilities to improve integration, but with network connectivity also brings new risks.  It has been suggested that the RCAF needs cyber superiority in addition to the traditional air and space superiority as part of a network-centric combat environment. One of the 17 major products underway by RCAF includes acquiring space capabilities with the intent to improve situational awareness and targeting both overland and in maritime domains. However, just as with space, a critical point that must be kept in mind is the new vulnerabilities which come with increasing reliance on cyberspace and network-connectivity. Fundamentally, anything which has network-connectivity becomes a new vector of attack for Canada's adversaries.
Overland Capacity
There are four key areas for discussion related to the prospective discussion of the future capacity to operate overland ISR, which includes integration, interpretation, the "what and why" of ISR missions and capability development, and finally looking to the case of the Open Skies Treaty to see ISR as a political tool.
Integration
Integration of information is critical. Traditional concentration on ISR has focused on the capabilities of individual components of ISR to provide information. However, what is now critical is the integration of ISR capabilities within and between branches of DND/CAF, and also with Canada's allies. As a country that rarely, if ever, conducts military operations in the absence of its allies, the need to communicate with allies (especially within the context of NATO) for overland ISR is of the utmost importance. This integration means not just the means of communicating with others but also integrating ISR capabilities and information sharing to provide a full battlefield awareness and interoperability.
Developing this ability to integrate resources must be considered and the process started in peacetime in order to ensure smooth functioning in crises situations. Exercises and "war games" are crucial in testing equipment and processes and doing so not only contributes to learning interfaces within the CAF but also with allies. However, with this increased integration, and the proliferation of mass amounts of data, how this data is used and shared must be considered. Who is tasked with collecting specific data? How should it be shared and who decides how it is used? As discussed earlier, with the role of data important in a 21st-century operating environment, it is necessary to consider what this mass data means in terms of integration in DND/CAF and with Canada's allies.
Interpretation
The interpretation level goes beyond a simple analysis of information received through ISR operations. Interpretation emphasizes the processes that are needed to understand the vast amounts of data and information received through ISR operations. As an additional component of considering the interpretation of information gathered in future ISR missions, an important topic of discussion is a shift to platform-centric thinking where vehicles are platforms for the sensors placed upon them and function as part of a network. With a shift towards understanding these instruments as platforms for sensors and ISR capabilities, it produces vast amounts of data that must then be turned into intelligence. Doing so requires personnel adequately trained to effectively and accurately interpret the information gathered, and this is a particular skill-set, which requires broader understanding and appreciation of context.
In a 21st century operating environment, Canada must learn to make the best use of the data that is available. Information is now the currency of choice, but the information is nothing without proper interpretation. With the data and information acquired, key questions to guide how it is used include: How do we ensure that the data can be used productively? How do we reduce redundancies in data analysis? Would joint training, either with allies or within CAF, be practicable and valuable? How will computer analysis and artificial intelligence impact data interpretation, and what new challenges will this pose? Ultimately, even if we have the data from the surveillance and reconnaissance, it is imperative that DND/CAF accurately interprets this information in order for Canada to respond accordingly. 
What and Why
Fundamentally, the "what" of the future of overland ISR is the acquisition and development of capabilities to achieve DND/CAF's future missions. Among the projects includes a new aircraft, acquiring drones, and a host of others. However, as much as these plans are established and in progress, what does this mean for Canada in a grand strategic concept? If, for example, Canada gets the same drone equipment as the United States, what does this mean for Canada, and what does this change? Questions must be asked that help our understanding the role of overland ISR today, but they must be answered alongside those that enable us to look towards its future.
Open Skies Treaty
The Open Skies Treaty adequately illustrates the powerful role that ISR can have in terms of not only military operations but also in political and military confidence-building. The Open Skies Treaty allows unarmed aerial surveillance flights over the territory of participants to provide a direct means of gathering information about military forces and activities. By authorizing and allowing parties to conduct these activities, it helps to diminish the potential for a lack of information to result in a spiral of negative security behaviour.
Although the absolute ISR value of Open Skies flights may be limited, they have the potential to promote confidence-building, a task that is of particular significance for NATO allies and Russia. The treaty and its intended effects can be looked to as a potential facet of overland ISR. However, there is concern regarding the potential for the Open Skies Treaty to be abused and leveraged to Canada's disadvantage, considering current relations with the Russian Federation.
Looking Ahead
Consensus suggests that Canada's overland ISR capacity is far below where it should be. Most of all, where Canada is currently significantly limits what Canada can do concurrently. Canada has physical and mission-specific capabilities, but persistent capabilities are not part of this. Canada is able to put together ad hoc, mandate specific operations, such as security for events like the Olympics or G7, but this means taking sensors and giving them a specific tactical mandate.
The primary goal for Canada is to develop persistent 24/7 overland ISR capabilities. While the good news is that Canada is improving in this area, more needs to be done. Canada currently does not have the critical platform for overland ISR operations nor the backbone architecture for overland ISR to make sure of the resultant data and intelligence. A fundamental concern in this is that many ISR capabilities are currently unable to integrate with NORAD. There is a critical need to ensure that Canada's overland ISR capabilities are integrated and work with NORAD for the defence of North America to monitor approaches.
Going forward, Canada must develop an integrated architecture as a foundation for a future overland ISR. In particular, to leverage multi-sensor layers and buy into high-level capabilities, including space assets, with the mindset of interoperability. Becoming too platform-specific only serves as a hindrance and Canada should seek to maximize existing platforms while developing C4ISR capabilities across all domains to support deterrence and allowing operational control of some C2 platforms. Amid these developments and interoperability, cybersecurity and cyber defence should remain a priority to ensure mission and information assurance.
SECTION 3: MARITIME ISR
Introduction
Maritime ISR has become a critical tool for Canada's armed forces that will only continue to grow in importance with global climate change. The arctic ice is melting fast, making the Northwest Passage more accessible. The ocean routes through the Arctic significantly reduce shipping routes from Asia to Europe. The environmental impact of increased activity in the Arctic is likely to undermine the fragile ecosystem.
The number of ships for commercial purposes will dramatically increase, turning the Arctic Ocean routes, especially an ice-free Northwest Passage, through the Arctic into crucial links for the economies of many countries. The Arctic is also believed to contain an enormous amount of natural resources necessary for modern and future industries. Thus, many states are rushing to build sufficient capacity to access the Arctic. For example, China, which is nowhere near the frozen sea, has eight icebreakers. It is not unreasonable to see where China's ambition lies.
Canada's ISR capacity has dramatically improved, enabling CAF to understand the developing situations in the Arctic. However, the issue is the amount of data that the ISR systems are collecting. What could be and should be done with data collected through the ISR systems? The first step is to link multi-platforms to reach the Arctic region. Currently, there are different interests from each branch for the joint force initiatives. RCAF's CP-140 Aurora possesses a robust link structure to feed data to various ISR systems.
There is one particular maritime challenge for Canada's ISR: Anti-submarine Warfare (ASW). The Greenland-Iceland-United Kingdom gap (GIUK) is especially worrisome for the ASW in lieu of current ISR capabilities. The area is so expansive that any ASW operation is analogous to finding a needle at the bottom of Lake Superior. Thus, the undersea surveillance on potential submarine activities is extremely challenging at this point. The melting Arctic further complicates Canada's ASW operations; submarines from China, Russia, and even North Korea are likely to be more active in the Arctic Ocean. Recently, Russian submarines have used the Arctic Ocean to move from their Northern fleet in Europe to the Pacific Fleet. Thus, it is crucial for Canada to monitor existing or potential waterways or develop better under-ice capabilities in order to defend Canadian Arctic sovereignty
Canada has a home-grown ASW system, integrating various ISR platforms to engage in ASW. Canada's ASW capability also features platform-agnostic systems, facilitating the integration of multiple systems into multiple platforms without significant re-configurations. It also has the capacity of data fusion and analytics for to combine ISR with ASW. New technologies, such as cloud-based ISR systems and UAVs, are being implemented as well. The software for ISR is designed to be upgradable. However, all these efforts and developments require inputs from industry. As of now, industry with an ability to provide essential services for Canada's ISR capacity is heavily relying on exports to other countries, mostly the United States, rather than delivering to the CAF. Thus, the question is, what can be a Canadian industry solution for Canada's ISR capabilities?
The Government-Industry Connection
The development of integrated systems such as ISR is not the same as procurement. Canadian industry has been active in its development, but the procurement side has been lacking. For example, the development of the F-35 in the United States was tightly linked to the procurement process so that industry had a clear end-to-end perspective on the entire project. Whom can the Government could partner with to build up Canada's ISR capability?
The Government cannot rely on off-the-shelf items that industry can modify and offer. Instead, the Government and industry can form a "coalition of willing" to reap economic benefits and reasonable capacity in the ISR capability to meet the maritime challenges. Currently, industry has some experience in making various components for ISR systems, but does not have coherent and coordinated effort to work with the Government on ISR systems. This is because the demand and requirements from the Government are not clear. Industry does not know whether any of the Government's goals and plans are concrete. Moreover, Canada's market is too small for industry to survive. Without the Government's direct support to industry, it is hard for industry to build a customized system just for Canada.
The fluidity in the operation environment means that industry needs guidance to map out the scope of ISR systems that the Government is required to have. There is consensus between government and industry there should be a deeper integration for ISR operations, linking various platforms to operate above water, on water, and underwater. Canadian industry, which hires many CAF veterans, has more than monetary interests in the development of the ISR system for the CAF.
Determining the Right Model
There needs to be a collective understanding between Government and industry to build a capable maritime ISR system. Concerning the deployment and use of a system of systems in Canada, what type of aircraft can perform ISR operations? The manned aircraft is costly and only a short-term solution for future ISR operation. Canada's expansive geography makes it especially challenging to maintain a high level of ISR operations. This geographical feature will be an issue for a UAV for the CAF, in that there is no UAV capable of covering a vast area of land and sea. However, the Government has been lackluster in supporting industry to help to improve the maritime ISR operation in Canada.
The support for the defence industry has been a low priority for the Government. The Government has further slowed down the growth of the defence economy in Canada by politicizing defence procurement. For example, the shipbuilding for Canada's next-generation frigates has been tied to the economic growth of the Atlantic provinces. Defence procurement became a nexus between Canada's economy and local blue-collar jobs because it was politically advantageous for federal and local politicians. A similar trend has been happening in the aerospace industry, i.e. Bombardier in Quebec.
Innovating Together
Ultimately, the military relies on innovation, not the other way around. Industry can predict technological trends much better than the military. However, industry can help integrate technologies into military usage, but still hopes that the Government sets parameters and rules for research and development. Most industry D&D is internal, with a focus on non-military products. The Government can create an industrial cluster to cross-share innovations but has yet to demonstrate a serious interest in doing so.
A rolling system could be used to develop and procure the innovative, advanced ISR system for Canada. In the early phase, everyone can be invited into the table to create new systems for the CAF. However, after several filtering-out stages, the Government can narrow down a list of companies and focus on several companies that meets various requirements for Canada's future ISR operations. Although it is unrealistic to expect the Canadian industry to match the resources of large American companies, many Canadian companies have competitive edges in critical sectors in the defence industry. Conversely, a future pilot training program for the RCAF is a potential fit for some type of multiphase filtering approach to the development and procurement of innovative technologies for the CAF.
Finding Solutions
The development of new technology must be shorter. The current 15-year timeframe is too long due to the speed of technology development within industry. Because of such a tight timeframe, technology insertion must occur during the earlier phase of development and procurement for new systems so that all the participants have a clear idea on the economics of a potential project, i.e. cost-benefit analysis, a system of procurement, or product distribution.
Another point is that if systems can be easily maintained with components easily found in the civilian market, the cost of developing new systems for the CAF could be significantly lowered, because such items are easily maintainable and re-useable. However, strong risk aversion within the CAF would not easily allow the purchase of off-the-shelf items due to the integrated nature of multi-mission framework and potential security risk.
Mission Sets
Finally, what are potential future missions sets for the CAF, and what would be necessary to meet challenges from such missions? Three potential mission sets include Search and Rescue, surface ASW, and underwater ASW. Additionally, NORAD integration is necessary for more complete ISR capabilities for the CAF. For example, CP-140 needed to be integrated into the NORAD if the Government and CAF should take a more holistic view of the integration of the ISR systems into a more extensive system. There also exists an urgency to develop the ASW capability for a specific mission. To do so, the Government must determine what kind of missions it wants the CAF to perform. Then, it would be easier to identify the specification of new ISR systems for Canada's ASW operation – platform-agnostic, plug-and-play, or modular-upgradable.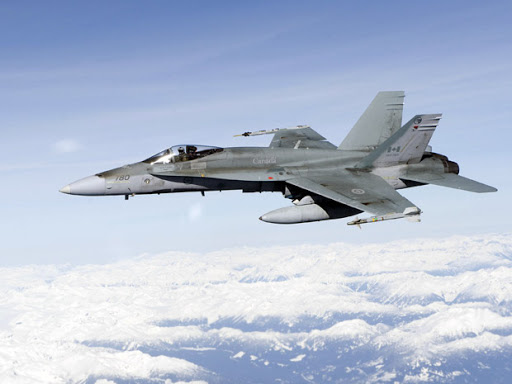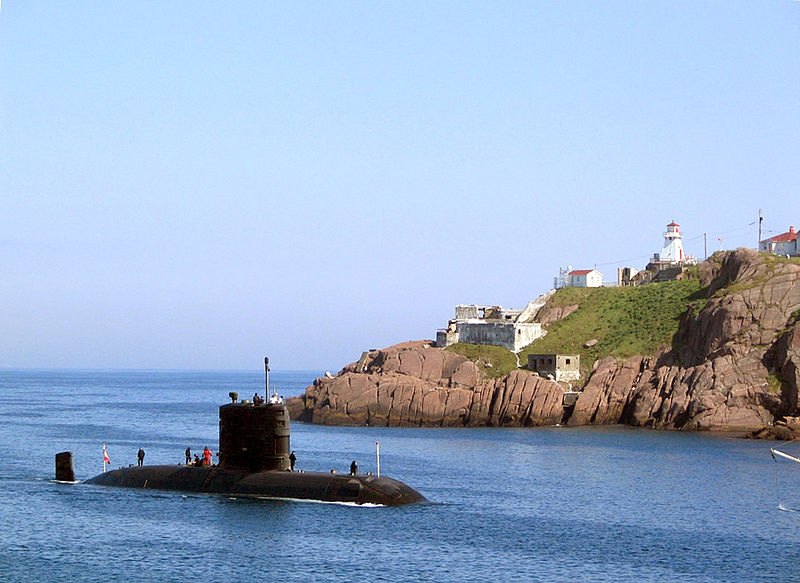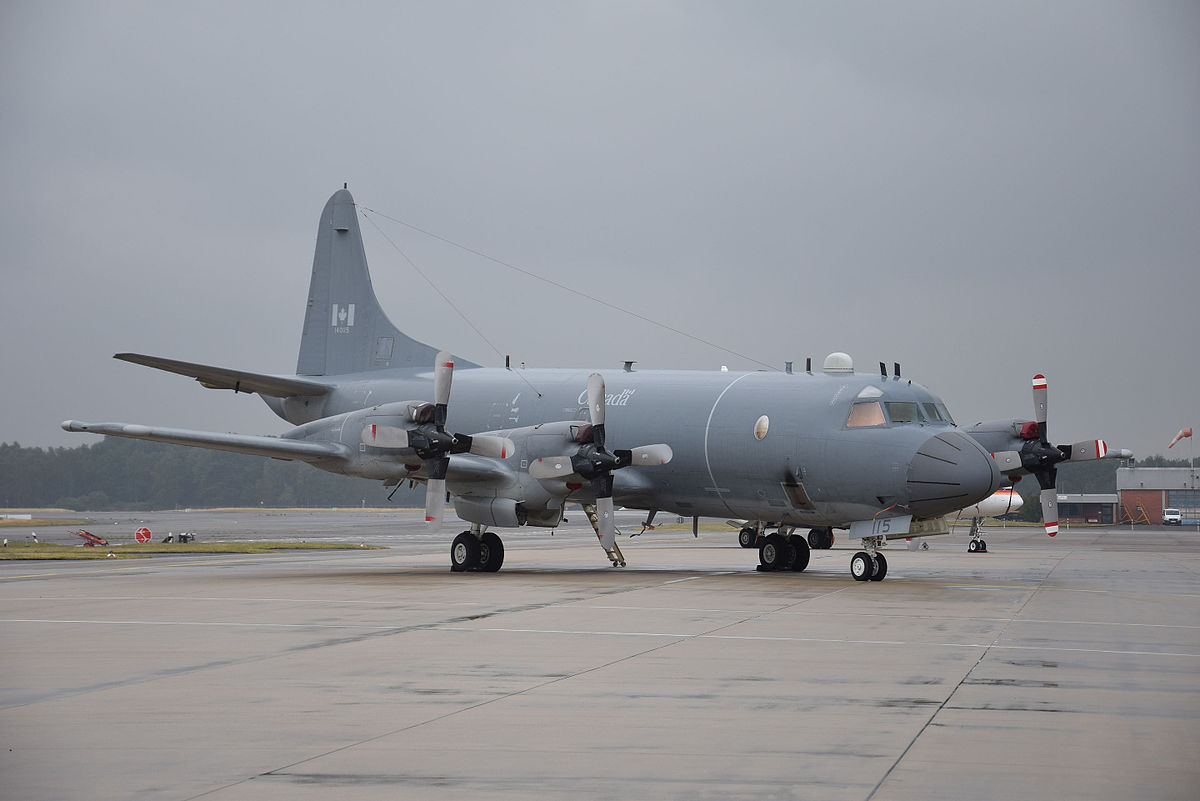 Rapporteurs:
Alexander Rudolph, Sean Murphy & Jonathan Jung